Compare Insurance Quotes In UAE
Process of getting a quote for your business insurance is simple .

Submit The Form
Submit the details as per the form in the website

Get A Call Back
Talk to the professional business insurance consultants in UAE and provide more details if any is required.

Get The Quote
Get the quote in your email .
We Help All Kinds Of Businessess To Get Right Insurance Policy
Business insurance solutions that fit the nature of your business.

Plant and Machinery
Clinic

Consultants

Contractors

Grocery

Manufacturer

Real estate

Rent a car

Restaturant

Retailers

Salon

Start ups

Trading

Ware house

Freezone company

Get Any Type Of Insurance Require For Your Business
Our brokers deal with all lines of corporate insruance policies.
Business all risk

Contractors all risk

Erection All Risk

Group Health

Group life

Liability Insurance

Marine Insurance

Medical malpractice

Motor insurance

Personal accident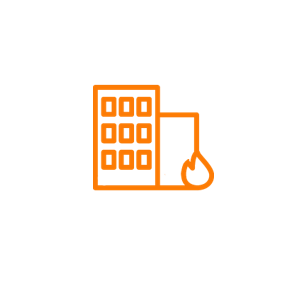 Property Insurance

Professional indemnity
Applying business insurance anywhere in UAE is simple now
We help you to get the most suitable insurance cover for your business irrespective of your business location in UAE. It does not matter whether your business is Dubai, Abu Dhabi, Sharjah, Ajman, Fujairah, Ras Al Khaimah, umm al Quwain and Al Ain our endeavor is to help you to service you so that your business insurance needs would be properly taken care of.
How covermatch.com help me to get the best insurance quotes?
Covermatch.com is associating with insurance brokers authorized to provide you consultation on business insurance needs. When submit your requirement professional business insurance consultants from the brokers contacts you with proper information.
What if I am not aware about the type of insurance cover required for my business?
You can submit the form with the details of your business to us. Our consultants would help you to identify the exact insurance requirement for your business. Our endeavor is to help our clients to match their insurance cover requirements in most efficient way
As a business investor, you should know that your business is susceptible to losses occuring due to sudden accidents, even disasters. A business insurance policy is fundamental to the protection and management of your business. Proper business insurance in UAE gives you the peace of mind you seek. Getting the best business insurance in Dubai is not so difficult! As a reputed online business insurance broker, Covermatch is here to advise you on the business insurance types, and select the best business insurance company in Dubai for your needs. It's hard to get the correct coverage as some small business insurance plans will try to give minimal insurance, whereas others will go overboard with insurance coverage which you don't really need. The easiest way to evade this is to consult an expert like Covermatch, which can help you to compare business insurance plans and buy business insurance online. Business insurance rates in Dubai is always going to appear formidable but can you really go about without sufficient coverage? More importantly, can you get affordable business insurance coverage? Covermatch brings to you the best business insurance in Dubai quotes. Buy business insurance online at Covermatch and rest assured your business is covered. Covermatch team of business Insurance advisors may also be able to inform you of any legal requirements in the UAE that you may not be aware of. Get in touch with us at Covermatch, the well known online business insurance agent in UAE for all your business insurance needs.
Get the tailor made solution for all kinds of businesses
We help you to get best business insurance quotation for all type of insurance cover required for your business.
We provide all types of insurance policies for your business
Get A Free Consultation Today
For SME Businesses in UAE we have all kinds of insurances with special rates .
We provide customized insurance solutions for all types of the businesses. We help you to compare and select the right insurance for your business.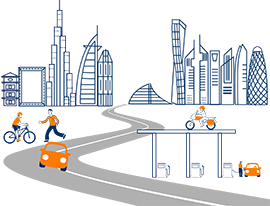 Address
Covermatch Technologies FZCO,Office 2019, DTEC, Building A5, Dubai Digital Park, Dubai Silicon Oasis, Dubai, UAE.
Working Time
Sat-Thu 8.00AM to 6.00PM.