Find the best car insurance quotes in UAE
We make getting a car insurance quote simple for you.

Quick Response
We respond quickly to your queries
Lowest Premium
Get lowest premium for your car insurance by comparing

Client Service
We are here when you require our service to support you.
We help you to find the best car insurance plans in all Emirates Of UAE
We service you irrespective of your location in UAE. Get the affordable car insurance quotes from us even if you are in Dubai, Abu Dhabi,Sharjah,Ajman, Fujairah, Ras Al Khaimah,umm al Quwain and AlAin.Our endeavor is to provide best car insurance plans in our clients across UAE.
Why Should I Apply Car Insurance through Covermatch.com ?
Being an associate of insurance broker we deal with major insurance companies in UAE . When you submit the request for the car insurance quotation our experienced consultants search for the suitable car insurance quotation with best benefits and lowest premium. Apart from this we offer best service for clients whether it is at the time of applying for the car insurance or at the time of the claim
How can I Get A Cheaper Car Insurance?
Even though there are minimum premium set for car insurance by Insurance Authority for Full Cover Insurance and Third-Party Car Insurance we search the best cheapest car insurance option available for your car. You can submit the details to us through the form so that we put our best effort to find out best car insurance with lowest premium and best service.
Covermatch assists you to get car insurance from best car insurance companies in Dubai. We bring to you car insurance online to help you find affordable car insurance quotes, from leading car insurance companies across the Emirates. As we work with the leading providers of car insurance in Dubai and across the UAE, helping you find a car insurance policy that matches your requirements is easy for us. Be it you are searching for cheap car insurance in Dubai, we at Covermatch have you covered depending on the type of cover chosen, vehicle details, driver details, etc. By comparing deals from multiple vehicle insurance companies, you can save on your premium. You can also find the specific coverage features to suit your needs. At Covermatch, compare car insurance rates from companies across the UAE and find the best car insurance in Dubai quote. Doing this allows you to take advantage of the deals and discounts that we offer with each policy, which can further help lower your premium. It's all about getting the best value for your money. You can buy car insurance online. As a premier car insurance agent in Dubai we provide the best services. Covermatch as one of the foremost online car insurance brokers in Dubai and has a team of advisors who will assist to select the best car insurance in Dubai. We will help you to compare car insurance plans and select the best one! You can also route your car insurance renewal in Dubai through Covermatch and you can get it done hassle free.
Different Types Of Car Insurances In UAE
Majorly there are 2 types of car insurance policies. Comprehensive car insurance and third-party car insurance. Comprehensive car insurance is also known as full cover car insurance.
Comprehensive Car Insurance
Full cover insurance or comprehensive car insurance provides most of the protection because it covers own damage as well as the third-party liability. It means that comprehensive car insurance cover insures you, your car and damages to third party property
Third Party Liability
Third party liability car insurance is the minimum car insurance coverage required for a car as per the laws in UAE. It covers you against any damages caused to any third party or their property as a result of an accident. Having this type of insurance alone for your car doesn't cover the car on any repair in the case of any accident.
What are the requirements for getting a car insurance quote?
Year ,Make, Model and Version of the car is required. Also the confirmation on whether is it a GCC specific, modified or imported other than confirmation on whether is used for personal or commercial purpose.
Confirmation on the emirates where the car is registered or where it would be registered if it is brand new. Also on date of first registration if it is a brand new car.
Details on since when you have driving license in UAE and if your driving license is new age of your home country driving license is also required.
Confirm whether you have any claims in previous year if any .
Confirmation on whether you have no claim bonus certificate from your previous insurance companies.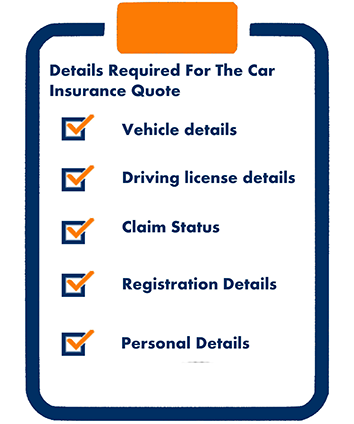 What are the additional benefits which can be opted with the car insurance
There are benefits which is coming along with any car insurance policies and additional benefits which can be added with your car insurance policy. Below are a list of the additional benefits which can be opted when you buy a car insurance policy.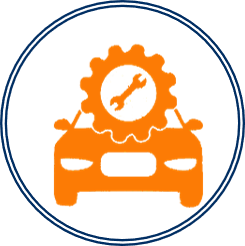 Agency repair up to 5 years
In the case of few companies it possible to get agency repair or dealer repair for your coverage up to a maximum of 5 years by paying additional premium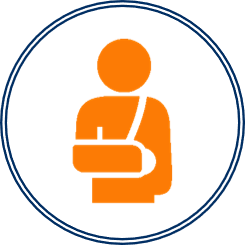 Personal accident cover for driver & passengers
PAB benefits covers driver or passenger in the case of death or physical injury and due to an accident for a financial compensation of up to AED200,000 per person.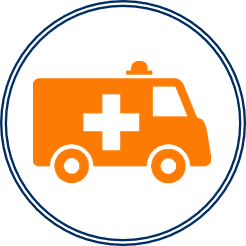 Emergency medical expenses
Any emergency medical expenses within the 24 hours of the accident would be covered in the this depending on the limit.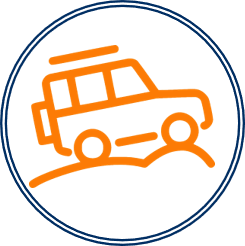 Off-road cover
Off road covers loss or accident during off road drive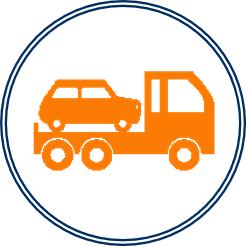 Roadside assistance
While some insurance companies offer it along with the policy other insurance company offers this as additional benefit. Road side assistance offers recovery services in the of accident or break down.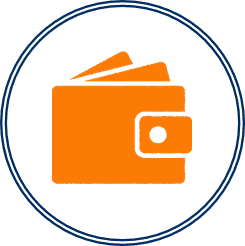 Personal belongings cover
In case if you loose or damage the personal belongings in the insured car this additional benefit covers up to certain limit.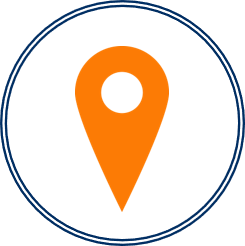 Geographical Coverage Extension
Your coverage area can be extended to GCC or to Oman depends on the extension you choose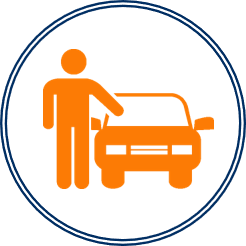 Rent A Car Benefit
In the case of own damage and the car is under repairing a rent a car would be provided by the insurance company for the specific days.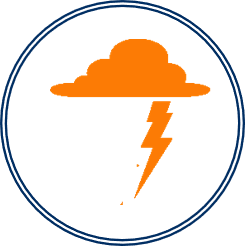 Natural calamities cover
This kind of additional cover covers loss or damage due to natural calamities.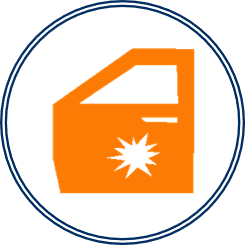 Dent repair
This can be opted for covering paint less dents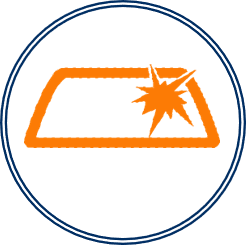 Windscreen cover
This covers windscreen in case of damage .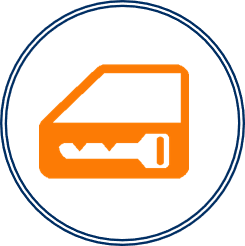 Replacement of locks
When the keys are stolen this additional cover may come as a rescue to replace the cost of the locks. .
Address
Covermatch Technologies FZCO,Office 2019, DTEC, Building A5, Dubai Digital Park, Dubai Silicon Oasis, Dubai, UAE.
Working Time
Sat-Thu 8.00AM to 6.00PM.