Are you looking for a home insurance in UAE?
Look no further, because you're in the right place! Here at Covermatch.com, we understand that your home is an investment which must last a lifetime. Safeguarding it from any harm is simple and not costly.

Simple Process
Home insurance does not have to be challenging and complex. Our team makes it simpler to find reasonable coverage which suits your budget so you will have the right guard at the right time.

Convenience
We understand that life gets busy sometimes, and insurance is not always something you need to keep the top of mind. Therefore, we have made it simpler than ever for you to find the right home insurance agent, pay your bill and access your proof of insurance.

Proper Coverage
Get coverage based on your needs. If you are staying in a rental house you need home content insurance and if you own the house you need to protect the property as well.
A Home insurance is needed because you need to protect your biggest asset & investment. The stakes are very high and if any untoward happens, the results will be devastating! A Home Insurance policy protects you against major financial loss in a natural disaster or other tragic events like fire and vandalism. The home insurance plan protects the premises of your home, all contents within it as well as your personal belongings. It also provides liability cover when a lawsuit comes, medical intervention or loss of wages due to injury to a third party on your property. You can now secure your home and its contents with the right Home Insurance policy from the best home insurance companies in Dubai and the UAE! With Covermatch, leading online home insurance agent in Dubai, it's now easy to find the best home Insurance quotes in Dubai for complete security and peace of mind – Made easy through comparing home insurance online. Covermatch can help you to save on your policy with the best home insurance coverage options. As a leading online home insurance agent, we work with the top Home Insurance providers across Dubai and the UAE to deliver multiple home insurance rates and feature comparison. To compare Home Insurance plans, cost, for application process or purchase of policy, get in touch over the phone, chat online with a representative or request a callback. Covermatch guarantees the best value for your money while providing the ultimate coverage needed for one of your most valuable assets. Now buy home insurance online from Covermatch for all your requirements. If you want to do home insurance renewal, get in touch with us now!
Safeguard Your Home and Your Belongings Through us
No matter if you are a renter or an owner, having the right home insurance in UAE is necessary. Home insurance safeguard occupants and their possessions in case of fortuitous events like theft, flood, fire, and malicious damages within the property.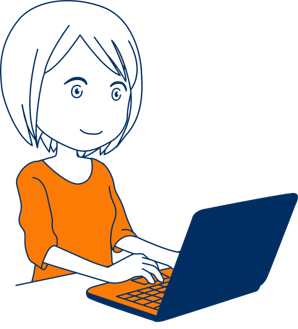 Home insurance is a type of property insurance which offers safety against damages and losses to a person's home and belongings kept in the property. The insurance also covers legal responsibility or liability for any accidents or injuries, you or family members cause to other individuals while inside the property.
A homeowner's insurance is a standard process in all properties for sale in UAE. Generally, the standard insurance covers the home together with its physical property like pipes, walls, and ceilings.
Nevertheless, a detailed home insurance can offer a coverage within the contents of the home like household items or other stuff like electronics, furniture,and fixtures, clothing,and valuables which are placed within the property.
A renter's insurance, on the other hand, is a kind of insurance policy which covers the personal property of the tenant against unanticipated events like vandalism, theft, and fire.
Mostly, the rented property is insured by landlords. However, it only covers the physical features of the property. This insurance offers coverage for home contents and substantially less costly compared to a home-owner's policy.
The majority of residents in UAE believe that natural disasters rarely occurred within the region. UAE is considered as the second safest county to visit in the world. Therefore, security isn't a problem that's why getting the proper home insurance is likely not the main priority for most. Nonetheless, unseen events like natural disasters, thefts, fires,and other ill-fated accidents might take place which will impact your property and your stuff. For that reason, if you possess an apartment, you are presently living in, having inclusive home insurance is suggested. That's because it covers both physical property as well as its home contents.
• We present you your dream champ

No matter how your life transforms, rest assured that you can feel at ease you will have the assistance of Cover Match agent – your very own dream champ – on each step of the way.

• We believe in your dreams

At Covermatch.com, we trulybelieve that each dreamer deserves support. What's more, we are always on the lookout for innovative and smart ways to get you ready for anything. Therefore, we get motivated to pursue your passions and feel vested in safeguarding them with our inspiring stories and smart tips – we will be here with you at all times throughout each step of your dream pursuit.
The right home insurance could make a huge difference, particularly with your finances when uncertain events struck you and your property in UAE. Bear in mind that this isn't about waiting for unfortunate things to take place. It's about getting yourself ready not to bear all the expenses of such unanticipated events effectively.
Choose Us And Compare Home Insurance in UAE Today!
Covermatch.com understands that home insurance is an investment which is vital to your security. That's an insurance option which safeguards you from losses which might stem from a robbery, fire, or damages that are caused by accident to your property.
With our home insurance policy, you'll pay a premium and in return get full financial coverage
What's more, that also guarantees that you're safeguarded from any unseen losses which may happen within your property. It is an essential investment if you consider how costly such unplanned expenses might be in your home.
GET HOME INSURANCE AND SAFEGUARD YOUR MOST VALUABLE ASSETS!
Home insurance has a lot of advantages and does not need to be costly either. Receive the most competitive one through Cover Match. Get your quotes today!
For more information about our home insurance services, call us today at [insert phone number] or send us an email at [email address here].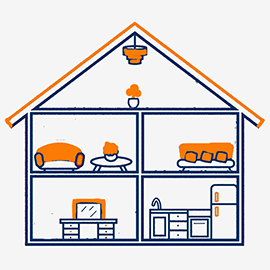 Address
Covermatch Technologies FZCO,Office 2019, DTEC, Building A5, Dubai Digital Park, Dubai Silicon Oasis, Dubai, UAE.
Working Time
Sat-Thu 8.00AM to 6.00PM.