Apply Life Insurance Cover
Best Life Insurance Quotes.

Expert Consultation
Our brokers have experienced life insurance consultants to suggest best life insurance policy for you.

Compare Quotes
Compare quotes from leading insurance companies before taking a decision .

Proper Coverage
We help you to assess the coverage needs of yours properly.
Compare And Buy Life Insurance In UAE
Irrespective of your location in UAE our team of consultant would be available for your service. If you are inDubai, Abu Dhabi, Sharjah, Ajman, Fujairah, Ras Al Khaimah, umm al Quwain and Al Ainconsultants from our brokers are available for your service.
What is life insurance?
Life insurance is a type of insurance which provides a lumpsum amount of coverage the case of any uncertainties to the dependents of person who is insured. Life insurance covers the uncertainties such as death, critical illness and permanent disability .
Why I need Life Insurance ?
You need life insurance because in case you meet with any of those uncertainties mentioned life insurance can provide a lumpsum to your dependents. This amount can be used for
Paying mortgage
For replacing the income
Child education
For maintaining the standard of living of dependents
Check out the different life insurance types at Covermatch before you select your life insurance policy. Our aim is to provide you and your loved ones with the perfect level of protection in the event that something unforeseen happens to you. As a leading life insurance agent in Dubai, Covermatch brings to you diverse life insurance plans from many life insurance companies and you can compare life insurance quotes before you make your choice. Avail different types of mortgage insurance from Covermatch - one of the best mortgage protection insurance companies in UAE. In regular term life insurance, beneficiaries may use insurance payouts as they see fit, but most mortgage protection insurers send benefit payments directly to lenders. You can calculate how much cover you can get with the mortgage protection insurance calculator. Protect yourself against Critical Illnesses with critical illness cover from Covermatch! Our critical illness insurance ensures your savings are intact while taking treatment for life threatening diseases like Cancer, Stroke etc. Positioned amongst the best critical illness insurance companies in Dubai, Covermatch has plans for critical illness insurance for seniors. When buying Critical Illness Insurance Policy, you should compare the best Critical Illness Insurance Policies and Plans in Dubai. You can check out Critical Illness Insurance - Cover & Benefits of different insurers at Covermatch - the one stop choice for Critical illness insurance Dubai and Mortgage Life insurance Dubai. Covermatch takes pride with ongoing around-the-clock support in the event of claims and policy servicing.
What are the factors which decides the life insurance premium?
A variety factors decides your life insurance premium.
Life insurance companies considers factors such as age, gender, nationality, health conditions etc to decide the life insurance premium.Life style such as usage of nicotine products, alcohol usage etc also may play factor on deciding the life insurance premium depends on the quantity and duration of use.
Based on the duration which you want to cover the life insurance premium varies along with other factors such as type of life insurance plan you apply and the additional benefits you apply.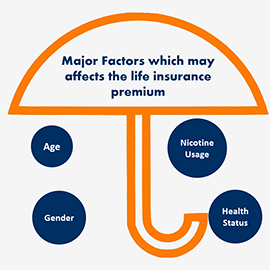 What are the different life insurances?
Level Term Insurance
In the case of term insurance you would be getting a fixed life insurance coverage for a fixed term for affixed premium. On completion of duration you would not be eligible for any amount .In this case the premium which you pay would be low.
Whole of life insurance
This is a type of life insurance policy where the life insurance coverage would be available for long term depends on the feature of the policy . Compared to level term insurance premium paid by the life insured are higher because it covers over a longer term and there is a chance of getting survival benefit.
Mortgage Life Insurance
Mortgage life insurance cover is for protecting the home loan in case of any uncertainty happens to the person who availed the loan. In this case outstanding loan amount is covered every time and hence premium is calculated as decreasing term insurance. Usually insurance companies consider the loan amount and term and based on that a steady premium would be collected
Critical illness Insurance Cover
In this case on diagnosis of any of the critical illness mentioned by the insurance company a lumpsum amount would be paid .
Joint Life Insurance
In thecaseof joint life insurance policy spouse would be eligible for life insurance cover under the same policy . Payout frequency would be depending on the type of the policy .
Apart from these life insurance policy types there are life insurance cover available from Takaful Companies in UAE.
Get Life Insurance Plan That Meet Your Needs
Experienced consultation for calculating the required amount of life insurance cover
What are the factors to be considered for calculating the life insurance cover required? It is better to get professional consultation for calculating the amount of life insurance coverage required. However, there are various factors which needs to be considered before calculating the amount of life insurance cover required. Few things to be considered are,

1) Income
2) Monthly expenses.
3) Income of the dependents
4) Dependents expenses
5) Expected retirement age
6) Loans or mortgages if any
7) Value of assets
8) Current life insurance amount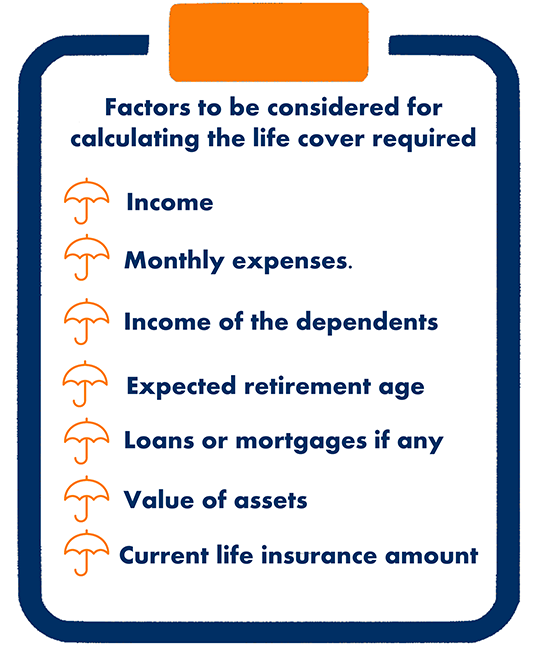 Frequently Asked Questions
Requirement of life insurance coverage varies based on the important events in the life such as having a child, marriage, buying new home, availing a mortgage, salaryincrease etc. Hence it is important to review your life insurance frequently.
Group life insurance covers only when you work there. In case you are not working there you need to manage to have a life insurance cover. Hence it is important to have an individual life insurance policy
Life insurance for expats are available. There are life insurance plans which has excellent benefits are available. Some of the life insurance plans offers Global or international coverage depends on the plan you choose
Yes. You have the option to apply for separate critical illness insurance as a stand alone critical illness insurance .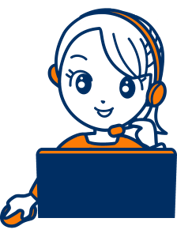 Address
Covermatch Technologies FZCO,Office 2019, DTEC, Building A5, Dubai Digital Park, Dubai Silicon Oasis, Dubai, UAE.
Working Time
Sat-Thu 8.00AM to 6.00PM.